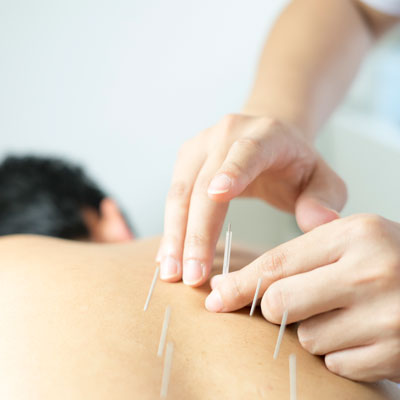 In addition to chiropractic care, we offer acupuncture at the practice. This form of Traditional Chinese Medicine has been used for thousands of years. We chose to offer it at the practice because of its many benefits.
Benefits involve improved blood flow, enhanced nerve communication, decreased muscle tension as well as a decrease in those pain receptors.
Conditions Acupuncture Can Address
Here are some of the different conditions that can be treated with acupuncture:
Sinus pressure
Sinus-related headaches
TMJ
Tension headaches
Migraines
Whether you have pain in the shoulder, hip, low back or other area, acupuncture can help you get the relief you need. Other conditions can benefit from this ancient modality.
What About the Needles?
We understand that many people are unsure about getting acupuncture because of the needles. It's important to note that the needles used are ultrathin or hair-like. They are nothing like the large needles that are used in the hospital. The needles also are gently inserted. You may experience a mild tingling sensation but acupuncture isn't considered painful.
A typical series of treatments is 6-12, depending on your condition. Dr. Storm can let you know how many visits he thinks you will need.
Check out Dr. Storm's video for more information or call today to book an appointment!