Storm Chiropractic Clinic Reviews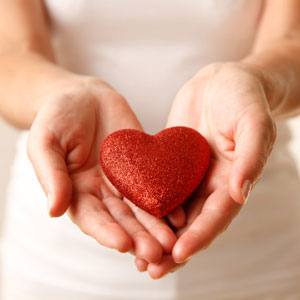 What Our Greenwood Patients Say
At Storm Chiropractic Clinic we love when patients share with us their feedback and comments after chiropractic care. Please read our patient testimonials below to see what other people have achieved through their tailored treatment plans with us.
Share your stories too! Click here to send us your feedback so that we can help to spread the word about the benefits of natural Storm Chiropractic Clinic care.
For more information, or to schedule an appointment contact us today.
---
Thank You for Your Support
Thank you Storm Chiropractic for sponsoring my senior year of football at Center Grove High School. The chiropractic care I receive from Dr. Storm and your financial gift has helped me continue to play the game I love. Thank you for your support! -Brayden Sturm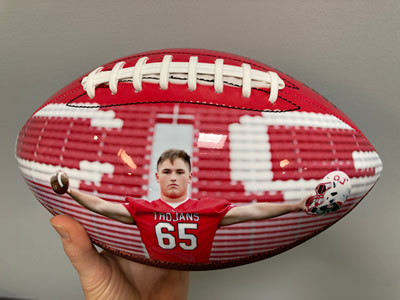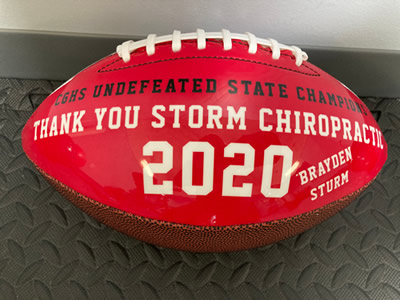 Worth the 2-Hour Drive!
Storm Chiro is AMAZING! All of the chiropractors, as well as the office staff, are knowledgeable, friendly and kind. I drove 2 hours one way just to go to this office on a regular basis!
– Rachel E.
Truly Caring Team
The Storm Chiropractic team truly cares about the health and wellbeing of their patients. They create a welcoming and warm environment. Definitely recommend this office.
– Lexi S.
Highly Recommend
Previous to visiting Storm Chiropractic, I had never been to a chiropractic office before. When I arrived, each staff member formally introduced themselves to me with a handshake. I was nervous for my first visit but quickly felt comfortable. My lower back and left hip had been keeping me awake at night and within TWO visits I was back to a smooth night of rest. Dr. Storm and his team are prompt and very knowledgeable. The front desk was quick, very polite, and willing to work around my schedule. Also, they made sure my wellness was improving with each visit and phone call. HIGHLY recommend. Additionally, the office itself was well kept, well lit, and very clean.
– Sarah R.
Very Welcoming and Friendly
I really enjoy the doctors and employees here. They are very welcoming and friendly. I have been getting adjustments for 2 months now and have noticed a huge difference in my neck and shoulders. I am not as tight and tense as I have been for years past.
– Crystal S.
The Best Experience Possible!
The best experience possible! I was a bit nervous about going to the chiropractor but they completely put me at ease! Painless and easy! I love going to the Chiropractor now! So glad I found Storm Chiropractic!
– Valerie K.
Caring and Capable Doctors
Wonderful business with caring, capable doctors! I've seen Dr, Storm regularly for years for adjustments with sacralization, acupuncture for nerve pain, and spinal care through pregnancy. The entire staff is welcoming and friendly, especially when I bring a toddler and babe in tow. Also, offer great flexibility with scheduling!
– Susan G.
A Very Welcoming Environment
Storm Chiropractic is a very welcoming environment. When you walk in you are always greeted with a smile. During your first appointment, the doctor truly gets to know you before they start any treatment plans. The staff is very friendly and the conversations are fun.
– Margaret S.
Dr. Storm is Incredible!
Dr. Storm is incredible! When I started there could not even turn over in bed. Love that he made a treatment plan. For over a year I've been on maintenance. Have been to many chiropractors that never had a plan. Love Storm Chiropractic!
– Reid P.
---
Storm Chiropractic Clinic Reviews | (317) 885-8520