Meet Dr. Nick Altherr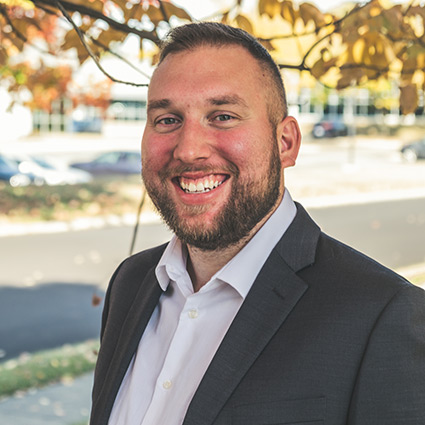 Growing up, Dr. Nick knew he wanted to go into the healthcare industry. As he got older, he narrowed down his choices to two: becoming an orthopedic surgeon or a chiropractor.
Ultimately, Dr. Nick loved the idea of preventative care more than being someone's last chance at health. Today, he hopes to inspire patients to take control of their wellness and empower them to live the life they love, free from pain and dis-ease.
An Education in Chiropractic
Dr. Nick attended both Indiana State University and Ball State University during his undergraduate career and went on to attend the renowned Logan College of Chiropractic where he received his Doctorate.
Helping people get out of pain and back to living the life they deserve is my ultimate goal. I want to help people advocate for their wellness, and hope to show them a different way of life where you don't have to wait until you're hurt to get better.
Outside of the Practice
Dr. Nick is originally from the midwest, and thrilled to be back helping a community he loves feel better and heal better.
In his spare time, he enjoys spending time outdoors with his wife and their two dogs. He considers himself a foodie, and will proudly try something new at each restaurant he visits. Dr. Nick is proud to be a member of the Greenwood community, and as a former athlete, loves to support local youth, amateur and professional sports teams in the area. If you see him at a game, feel free to say hello!
Get to know more about Dr. Nick when you contact us to schedule your next appointment. He looks forward to welcoming you into the practice.
---
Dr. Nick Altherr | Storm Chiropractic Clinic