Discovery Sessions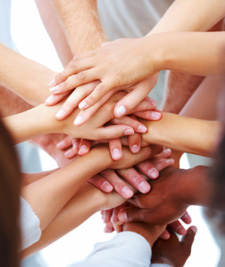 Each year, Storm Chiropractic Clinic selects a local nonprofit organization to work with and donate to. Over the life of our practice, we're happy to report that we've raised more than $10,000, and are looking forward to continuing to grow that number.
This year, we've selected the Resources of Hope organization. Resources of Hope is a wonderful organization that provides critical resources to meet the emotional and physical needs of foster children living in Indiana.
You can help us raise money for them by scheduling a free discovery session with us!
What is a Discovery Session?
Our practice is looking forward to getting back out there and mingling with the local community as Covid-19 cases decline and everything becomes safer.
We're happy to host a discovery event for your office or group of friends and family members. In a discovery session, our Registered Nurse will come to you and bring a scanning tool to provide spinal scans for everyone in attendance. She'll also go over how chiropractic can benefit you and even bring some snacks.
The entire scanning process takes just five minutes per person, and people enjoy getting to see what's really going on inside their bodies. Your scan might reveal areas of stress, tension and inflammation-but don't worry-we'll also let you know how focused and gentle chiropractic care can fix it.
The best part? If you decide to become a new patient with us, we'll donate $35 from your first visit to our selected nonprofit, Resources of Hope.
It's a win-win for all!
If you'd like to learn more about booking a discovery session with our practice, simply contact us today to do so. We just ask for a two-week notice so we can plan appropriately. We look forward to seeing you soon!
---
Discovery Sessions at Storm Chiropractic Clinic | (317) 885-8520