Meet Dr. Raymond Jennings
I love getting people back to their highest level of function as quickly as possible.
Experiencing the Benefits of Chiropractic Care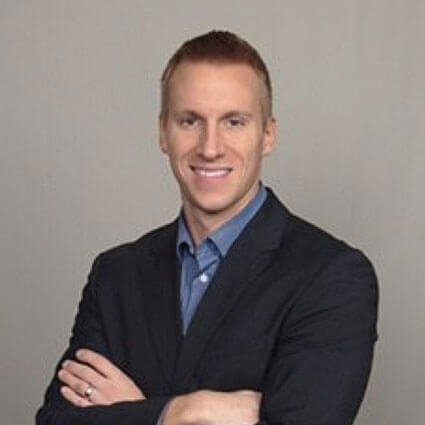 As an athlete in high school. Dr. Jennings saw a chiropractor for a back injury. "He got me better, extremely fast!" Dr. Jennings was surprised by how quickly he could return to his sport.
Fast forward to his undergrad years at the University of Indianapolis. Dr. Jennings shadowed his brother, who was finishing his first year at Logan College of Chiropractic. Dr. Jennings was in school for something entirely different at the time.
After watching his brother, however, Dr. Jennings realized that chiropractic was more in line with his desires regarding the health field. "My 'aha' moment was understanding how chiropractic approaches health care; that's why I switched my career path."
Obtaining a Chiropractic Education
Dr. Jennings decided to enroll at the same chiropractic college as his brother—Logan. There, he earned his Doctor of Chiropractic. He regularly takes continuing education courses to stay abreast of the latest in the field.
He mainly uses Diversified Specific, followed by Cox Flexion-Distraction and Thompson Drop.
Providing Pain Relief Plus
"Chiropractic is a drug-free and nonsurgical way to get patients feeling the way they want to feel." Though Dr. Jennings is happy to provide his patients with the pain relief they're seeking, he also wants them to know that chiropractic is about so much more. Chiropractic can help people enjoy better overall health and a higher quality of life.
Friendly and caring, Dr. Jennings always seeks to help his patients. He will, at times, refer them to specialists if he feels that patients could benefit from a different approach.
EXPLORE CHIROPRACTIC »
Enjoying an Active Life in Greenwood
When he's not in the practice, Dr. Jennings loves spending time with his wife Caitlin and their two young children. A former wrestler and soccer player, Dr. Jennings has a passion for sports that drove him to the health field. He likes to stay active by lifting weights and doing cardio training. He also enjoys building things, working in his yard and learning how to play the guitar.
Take that first step toward better health. Contact us today to schedule an appointment with Dr. Jennings!
---
Dr. Raymond Jennings | Storm Chiropractic Clinic