Meet Dr. Kelsey Everley
I love to bring healthy changes to our patients!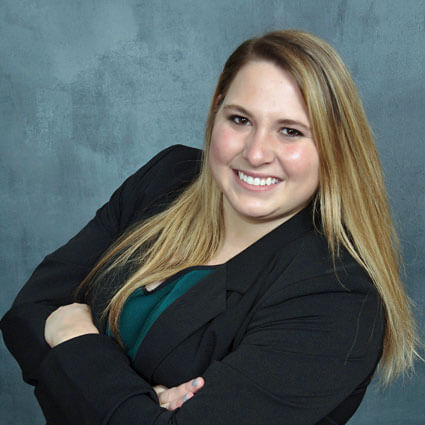 With a degree in Exercise Science from Ball State University, Dr. Everley wasn't sure what field to enter initially. One of her last classes, her senior year involved shadowing different health care practitioners. She was leaning toward becoming a physical therapist.
One shadowing opportunity that worked with her schedule was with a chiropractor. "I saw the chiropractor interacting with patients and she was informed about their health. It was then that I fell in love with chiropractic."
Obtaining a Chiropractic Education
Dr. Everley decided to attend Logan College of Chiropractic, where she earned her Doctor of Chiropractic. While there, one professor, in particular, had a great influence on her. Dr. Everley witnessed the professor bring children into the pediatric chiropractic class and adjust them. She realized that this drug-free form of health care could help kids achieve and maintain optimal health.
Highly proficient in a variety of chiropractic techniques, Dr. Everley mainly practices Diversified. She also offers the following:
Cox Flexion-Distraction
Thompson Drop Table
Webster
Graston
Activator Methods®
Providing Compassionate, Natural Care
Kind and empathetic, Dr. Everley describes herself as a people person. She loves getting to know her patients and providing them with natural care. "It's so fulfilling to see people live their best lives without taking prescription drugs."
She enjoys getting patients on the path to a healthier lifestyle. "I want to help them move more and have greater control over their pain versus taking pills." With a mother who was an ER nurse and aunts who were nurses, Dr. Everley grew up with a conventional medical approach to health. Since she became a chiropractor, she loves to see the difference that nutrition, exercise and movement can make in a person's health.
EXPLORE CHIROPRACTIC »
Enjoying Life in Greenwood
When not working, Dr. Everley loves hanging out with her two dogs. Finn is a Lab mix and Abel is a German Shepherd. She enjoys taking them on walks or runs. Dr. Everley also loves to read, hike and go to the gym. She's also very close to her family and stays in touch with them often.
Contact us today to schedule an appointment with Dr. Everley!
---
Dr. Kelsey Everley | Storm Chiropractic Clinic