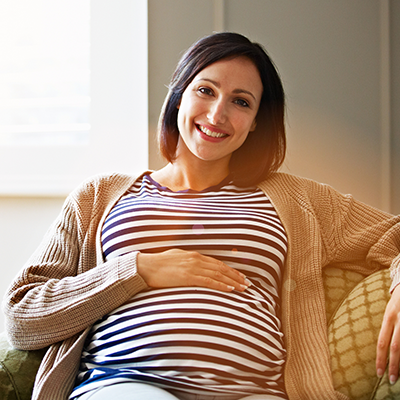 While many women view pregnancy as an exciting time of life, it's also accompanied by aches, pains, nausea and other uncomfortable symptoms. The good news is you can have a comfortable pregnancy with natural chiropractic care. But you may wonder if chiropractic is safe during pregnancy.
In his recent video, Dr. Storm talks about the safety of receiving chiropractic care during pregnancy. It's very safe to get adjusted through pregnancy. We can make modifications depending on what trimester you're in. We treat sciatic pain, low back pain, round ligament pain in the front and pubic bone pain.
Why Is Getting Adjusted Important?
There are multiple different adjustments depending on what's going on specifically with the pregnant mother. An adjustment helps the mom-to-be have better balance in the hips and lower back. It's also important to get adjusted after giving birth as well. In the days, weeks and months after giving birth, many new mothers experience a lot of stress and tension in the neck and upper back. That's often due to the different positions they're in, when lifting, carrying and nursing their infant. As the birth process also can traumatic for the baby, it's important that your newborn gets adjusted as soon after their birth as possible.
Contact Us Today
Whether you're in your first or last trimester, we want to help you have a comfortable pregnancy. Contact us today to book an appointment.