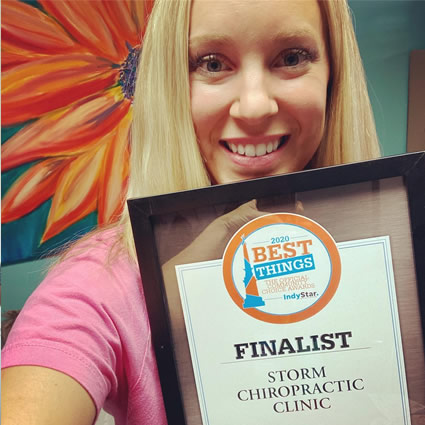 A big thanks to everyone who voted for us in the Indy Star's 2020 Best Things – The Official Community Choice Awards. It's a great honor to have won in the Best Chiropractor category out of all the chiropractic offices in the area.
"As the recipient of this prestigious award, we are deeply grateful that our patients appreciate the care they receive here and took the time to vote for us," said Dr. Kevin Storm.
Providing Quality Chiropractic for Patients of All Ages
We remain steadfastly committed to providing high-quality chiropractic care to patients of all ages, from young children to older seniors. At our warm and welcoming practice, you are considered a cherished member of our practice family. We will continue to do all we can to help you achieve your health and wellness goals.
Thank you again for your continued support. We hope to support you for many more years on your journey to natural health!