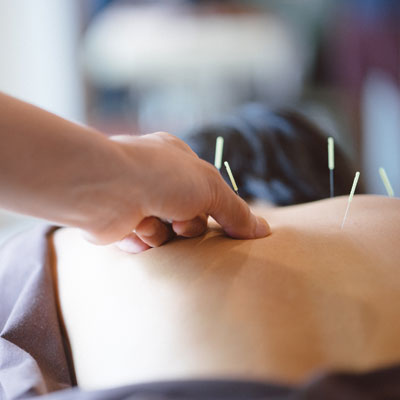 At Storm Chiropractic Clinic, we understand the toll that pain can take on your life. You aren't the best version of yourself. You're missing out on your favorite activities or time with your family. If you're not sure of where to turn, we offer a highly effective solution: acupuncture.
Dr. Storm is our acupuncture provider, and this service is available at our Greenwood location. Our patients love that acupuncture is noninvasive and gives an alternative to having a painful, risky surgery with long recovery times. Or, perhaps you've had a surgery and are still in a state of discomfort. You may have talked to your family doctor and been told you're not a candidate for surgery. Acupuncture can be a fantastic option to help you get back to living your life again.
How to Get Started
Just like a chiropractic patient, our acupuncture patients will have an initial examination and assessment. You'll sit down with Dr. Storm to discuss your history and make sure that acupuncture is the right choice for you. A plan will be set up to move forward so that you can see the big picture and there are no surprises. On your next visit, you'll begin acupuncture.
During your session, thin, hair-like needles are inserted at precise areas of the body. If an area is irritated, you may feel the needle entering. Otherwise, you won't notice any sensation. You'll lie on a comfortable table for about a half-hour, letting the needles and your body do all the work for you. Most people feel a keen sense of relaxation during their acupuncture session.
Find Relief From Your Pain
Chronic pain sufferers don't always want to take medication to cover up their problems. Plus, medications have serious side effects. Pain pills leave you with a high risk of becoming addicted. Acupuncture is a safe alternative that can allow you to get back to golfing, riding your bike, hiking or playing with your kids. Contact us today to learn more about acupuncture!